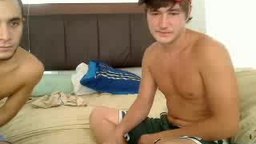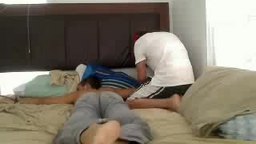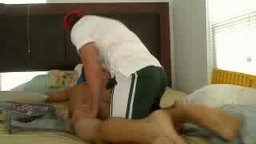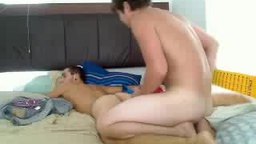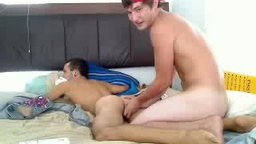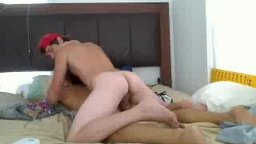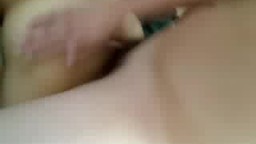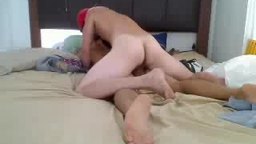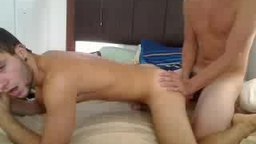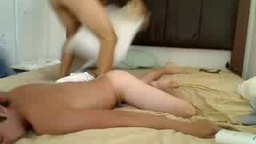 4,345
100%
Bareback Frat Boy Revenge
Aaron & Colby
|
Directed on June 15, 2011
Price:

210 credits

Length:

18:05

Size:

320 x 240

Bitrate:

247

File Size:

33.54 Mb
College Guys
Amateur
Bondage
Watch Colby get revenge on Aaron for fucking his girlfriend. Hot rough bareback anal.
frederick71
August 20, 2012
"it was awesome i loved every second of it."
ricamore
June 8, 2012
"Great clip. I have only watched female duos or a m/f duo but I must say that this clip had all the elements of excitement and entertainment. That is how it is done....good work."
male4622
July 3, 2011
"We didn't quite get that indepth, and I didn't want to push their bounds too far, Rasputin. Good suggestions. You and I both have similar minds :-)"
male4622
June 27, 2011
"As the director of the show, I can honestly say Aaron and Colby took my vision and put it FAR out there into a realm I never thought of. Excellent show by two excellent men."
Chazez
June 27, 2011
"I don't usually watch twosome shows as I often find them rather mechanical. These chaps however are fantastic, friendly to the customer and golly they get in character so well. A truly erotic show, they have real chemistry together. "
MuscleLoverBear
June 22, 2011
"great show, guys. Damn, I got soo hard on this one. You seem so to f..... enjoy your own show, it is a pleasure watching you two! Please, keep up being so enjoying and open...! Kisses!!"